Cleveland Browns defensive end Myles Garrett was involved in an ugly brawl with Pittsburgh Steelers quarterback Mason Rudolph toward the end of their game Thursday night.
The fight occurred in the closing seconds of the game. Rudolph had thrown a short pass to running back Trey Edmunds when Garrett rushed him and threw him down on the ground. The two then began to get into a scuffle on the ground when Steelers offensive linemen Matt Feiler and David DeCastro tried to break it up.
Video shows Garrett ripping Rudolph's helmet off his head and hitting the quarterback with it. Rudolph then looks around for referees with his arms up. Maurkice Pouncy gets involved and starts to punch Garrett in the helmet. He is seen kicking Garrett in the helmet while the defensive end is lying on the turf on his back.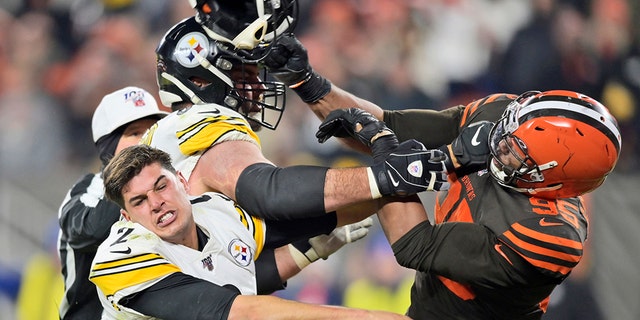 On the side of Garrett and Pouncey's scuffle, Browns defensive tackle Larry Ogunjobi comes in from seemingly out of nowhere and pushes Rudolph down to the ground.
Garrett, Pouncy and Ogunjobi were ejected from the game.
Cleveland held on for a 21-7 win in the contest between AFC North rivals.
After the game, Garrett admitted he lost his composure and he said he regretted his actions.
"I lost my cool and I regret it," Garrett said. "It's going to come back to hurt our team. The guys who jumped into the scrum, I appreciate my team having my back, but it never should have gotten to that point."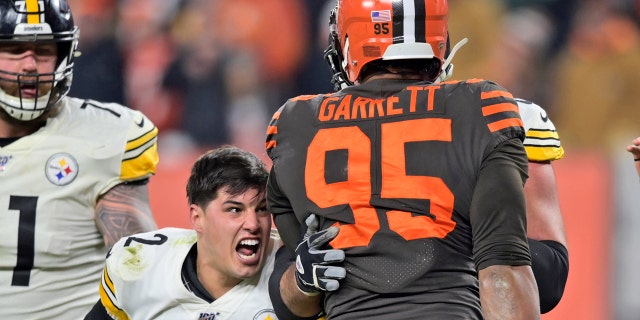 Browns coach Freddie Kitchens said Garrett apologized to him after the melee.
"The next time I see them, I'll address them," Garrett added. "I am hurting my whole team with what I did, and it could come back to bite us. I don't know what kind of repercussion I face, but I have to be better."
Rudolph called the play "bush league."
"I thought it was pretty cowardly and bush league," he said. "I'm not going to back down from any bully. I felt like I had a bone to pick with him. I appreciate the line always having my back, but I was angry."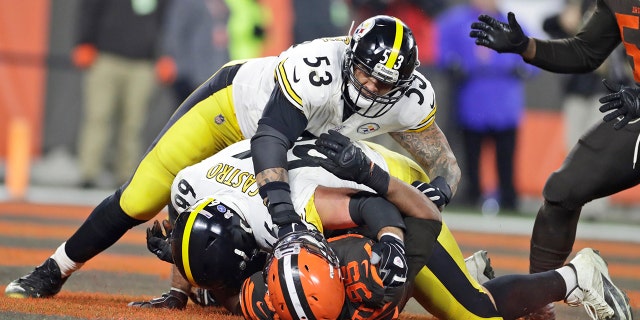 Garrett may face a season-long suspension for his actions.
The Browns and Steelers play again Dec. 1 in Pittsburgh.
The Associated Press contributed to this report.
Original Source