Police in California are seeking the public's assistance to find a woman accused of attacking a McDonald's manager in Santa Ana — allegedly over a dearth
The attacker entered the McDonald's restaurant from an employee back door on Oct. 27 at about 11 p.m. and asked for ketchup, according to a statement from Santa Ana police.
"When the store manager said she could not be in the building, the suspect became combative," a police official said in a statement. "The suspect pushed, punched, and choked the victim."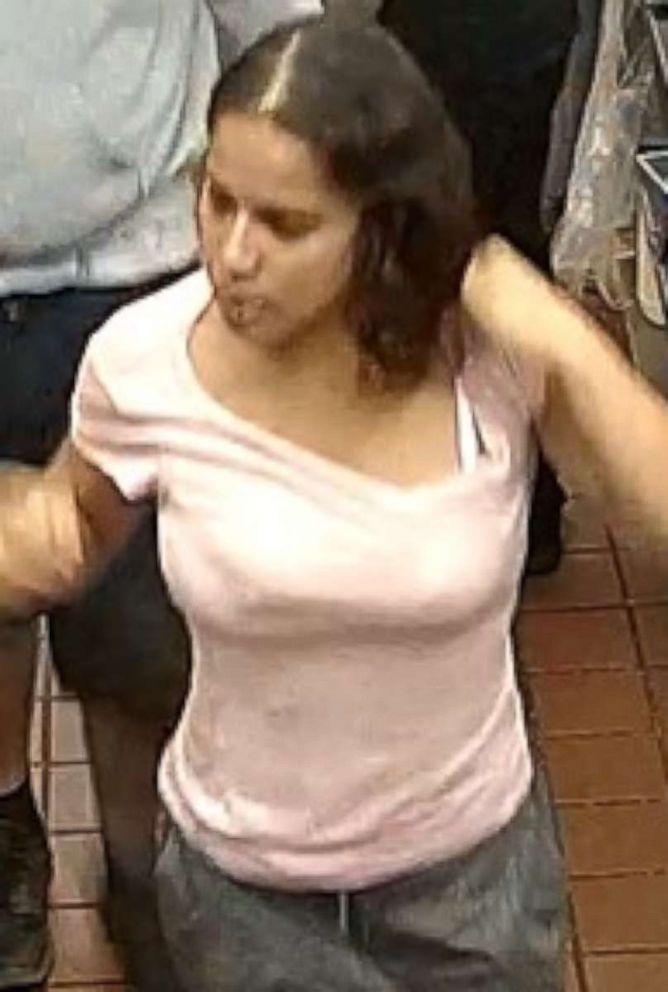 The video released by police this week shows a woman wearing a light pink T-shirt and dark grey pants choking and slamming the manager's head against a soda machine in kitchen area.
Other employee quickly rushed to assist the manager in trying to pull the woman off the alleged victim.
"The manager tells her, 'I'll be glad to help you, you just need to go up front,' and for whatever reason she took it upon herself to assault the manager," Santa Ana Police Cpl. Anthony Bertagna told ABC owned and operated television in Los Angeles KABC-TV.
In a remarkable moment in the video, a fast food restaurant employee manning a drive-thru window gets physically involved in the dispute, as the now three-person tussle veers off camera, and then can be seen darting to the drive-thru window to quickly return change to a customer before rejoining the brawl.
The attack ceased after one of the employees went to alert a man with a gray shirt and hoodie on who then escorted the suspect from the restaurant through the back door.
"There is no reason that any employee at any business should be assaulted by a patron, much less over not getting enough ketchup," said Bertagna.
McDonald's owner operator Larry Kaplan, said in a statement that it is cooperating with the police to find the suspect.
"Our biggest priority is always the safety and well-being of our employees and customers at our restaurants," Kaplan said. "We are fully cooperating with the Santa Ana Police department's investigation."

Original Source